HOME:
ZL1IB

Grand Opening
Our new club room official opening - head to the NEWS page for a full report
Market Day 2022

Saturday 19th March 2022 - Keep your eye on the news page for further details
---
The Te Puke Amateur Radio Club was founded in the Te Puke district of the Western Bay of Plenty in 1928 and retains the current call sign of its founder member Eric Brown ZL1IB.
The club currently has some 30 members who come from Te Puke, Tauranga and Rotorua.
The Club is open to members and visitors from 1300 each Saturday afternoon where you can enjoy fellowship as well as the opportunity to operate the Club Radio Station ZL1IB. The Club "Shack" is equipped with the latest up to date HF, VHF, UHF and Icom D-Star equipment and is QRV on all bands and all modes.
Our many faceted hobbies have all manner of techno enthusiasts and the Club tries to cater for these diverse activities of our hobby. APRS, SSTV, Digital modes, SSB, CW, and many others.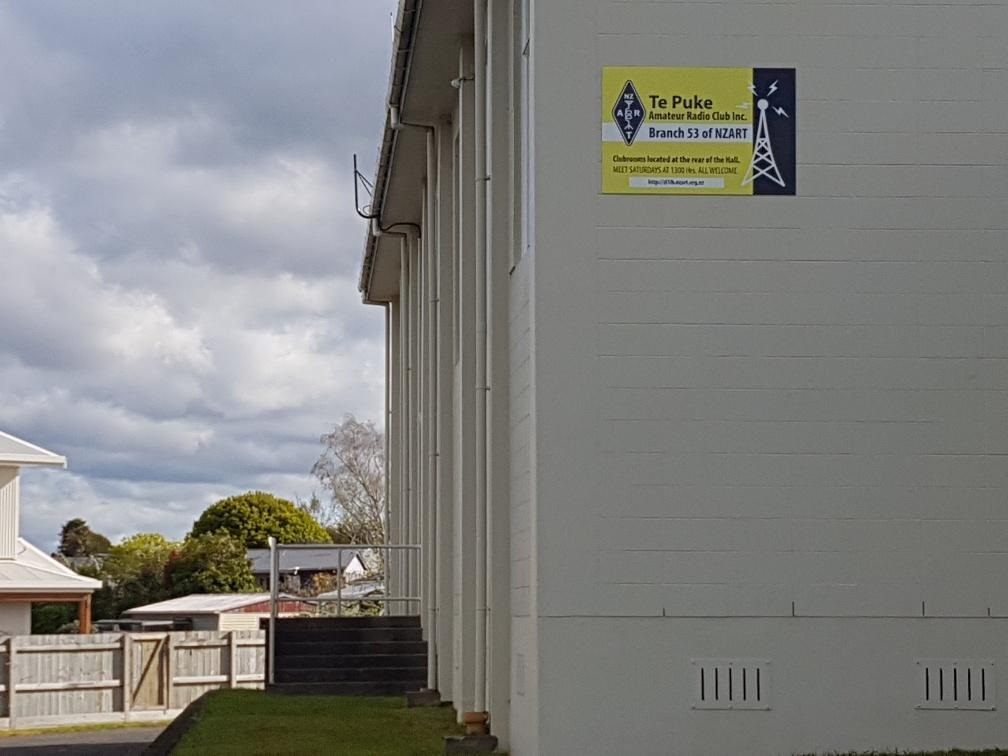 The Club Rooms
Community Hall Paengaroa

Repeater Freqs
2 Meter Icom D-Star Repeater
145.725MHz

VHF Repeater
147.175 MHz
Linked to
UHF Repeater
438.550 MHz
now linked to

Tauranga Amateur Radio Clubs VHF Repeater
146.800MHz
Club Net
ZL1IB Sunday Net 20:00 hours on 3680KHz

---